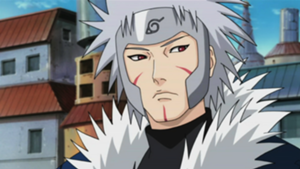 &nbsp

Tobirama Senju (千手扉間, Senju Tobirama) was the Second Hokage (二代目火影, Nidaime Hokage; Literally meaning "Second Fire Shadow") of Konohagakure. He hails from the Senju clan, who, along with the Uchiha clan, founded the first shinobi village: Konoha. During his reign, Tobirama was accredited as the Hokage that developed the village's infrastructure and organisational system.
Ad blocker interference detected!
Wikia is a free-to-use site that makes money from advertising. We have a modified experience for viewers using ad blockers

Wikia is not accessible if you've made further modifications. Remove the custom ad blocker rule(s) and the page will load as expected.