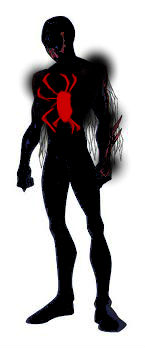 Spider-Man (3029) is a fanmade version of Spidey from the future. His name is Jacob Parker and he is Peter Parker's great-great-great-great-great grandson. This version of Spidey aquired a cell from his great great great great great grandfather. That cell got amplefied in a nuclear fire at Jacob's school. The next morning Jake woke up with Spider Webs all over his room and his mom and dad were standing at the door. They told him about Peter and Jacob eventually became a crimefighter. He now fights evildoers that are descendents of our classic villians from the Amazing Spider-Man.
Ad blocker interference detected!
Wikia is a free-to-use site that makes money from advertising. We have a modified experience for viewers using ad blockers

Wikia is not accessible if you've made further modifications. Remove the custom ad blocker rule(s) and the page will load as expected.