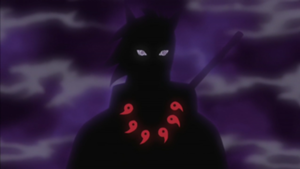 According to
Jiraiya
, the Sage was a priest who appeared long ago in an age of endless war. He was the first to explain the truth about chakra, as he tried to use his power and wisdom to lead the world to peace instead of war. The Sage travelled throughout the world, spreading his ideas and religion, the Shinobi Sect (忍宗,
Ninshū
), which eventually came to be known as ninjutsu. His great deeds and true desire to bring peace to the war-torn world made him widely known as the
Saviour of this World
(この世の救世主,
Kono Yo no Kyūseishu
).
Ad blocker interference detected!
Wikia is a free-to-use site that makes money from advertising. We have a modified experience for viewers using ad blockers

Wikia is not accessible if you've made further modifications. Remove the custom ad blocker rule(s) and the page will load as expected.