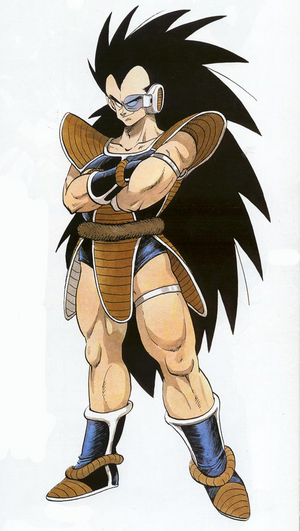 "This information originates from the Dragon Ball Wiki"
Raditz (ラディッツ, Radittsu) is an antagonist in the Dragon Ball manga, and in the Dragon Ball Z anime. He is the biological brother of Goku (Kakarot), and the eldest son of Bardock. As with all other Saiyans in the series, Raditz's name is a pun off a vegetable, "radish" in this case. Raditz's family are all named after root vegetables (burdock, radish, and carrot).
Ad blocker interference detected!
Wikia is a free-to-use site that makes money from advertising. We have a modified experience for viewers using ad blockers

Wikia is not accessible if you've made further modifications. Remove the custom ad blocker rule(s) and the page will load as expected.