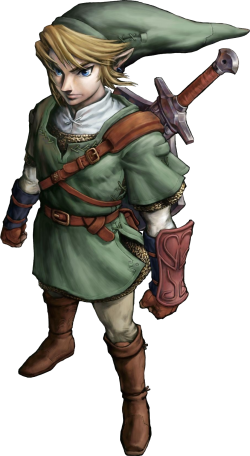 &nbsp
Link is the main protagonist of the Legend of Zelda series. He is usually depicted as a courageous young boy or teenager in green clothing who leaves his home and any relatives to persue his destiny: fighting the evil forces threatening the land on his journey, he learns to make use of many different weapons and items to adapt to, and overcome, the enemies and obstacles in his path. After navigating a both a game's Overworld and dungeons, Link ultimately defeats his enemy and becomes the legendary hero (like Mario). He is the very symbol for the Zelda franchise.
Ad blocker interference detected!
Wikia is a free-to-use site that makes money from advertising. We have a modified experience for viewers using ad blockers

Wikia is not accessible if you've made further modifications. Remove the custom ad blocker rule(s) and the page will load as expected.